The Iron Ring back in control at CASA HQ -

From recent evidence in Senate Estimates it would appear that despite being demoted the Hoodoo Voodoo Dr Aleck is again in ascendancy at Aviation House and has once more managed to bring a sitting DAS under his spell - Dear God SOS!...
Example:
The following should give Comardy Capers food for thought on whether it is a wise decision to trust the objectivity and unbiased independence of his silky smooth, word weasel legalese speaking Senior Counsel...

Chasing a thread down, for my current Aunty assigned research project, I was led back to the PelAir Senate Inquiry Submissions page:
https://www.aph.gov.au/Parliamentary_Bus...ubmissions
While digging around (
) I happened to note that there was an updated link for a past CASA correspondence to the committee from former (Ag at the time) DAS Terry Farquharson...
Quote:

20

Correspondence from CASA to committee clarifying statements made at 15 February 2013 hearing, received 26 April 2013;(PDF 7464KB)
Hint: Where it says 'CASA determines' replace with 'Dr Aleck determines' 

:
---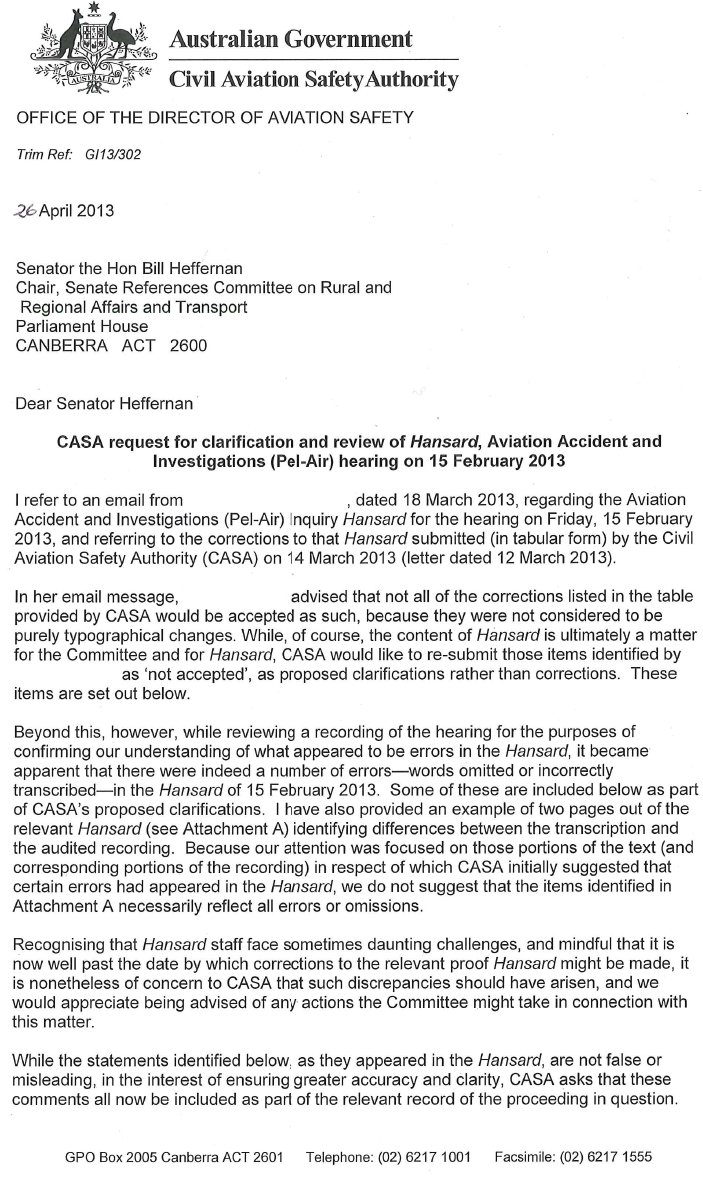 ---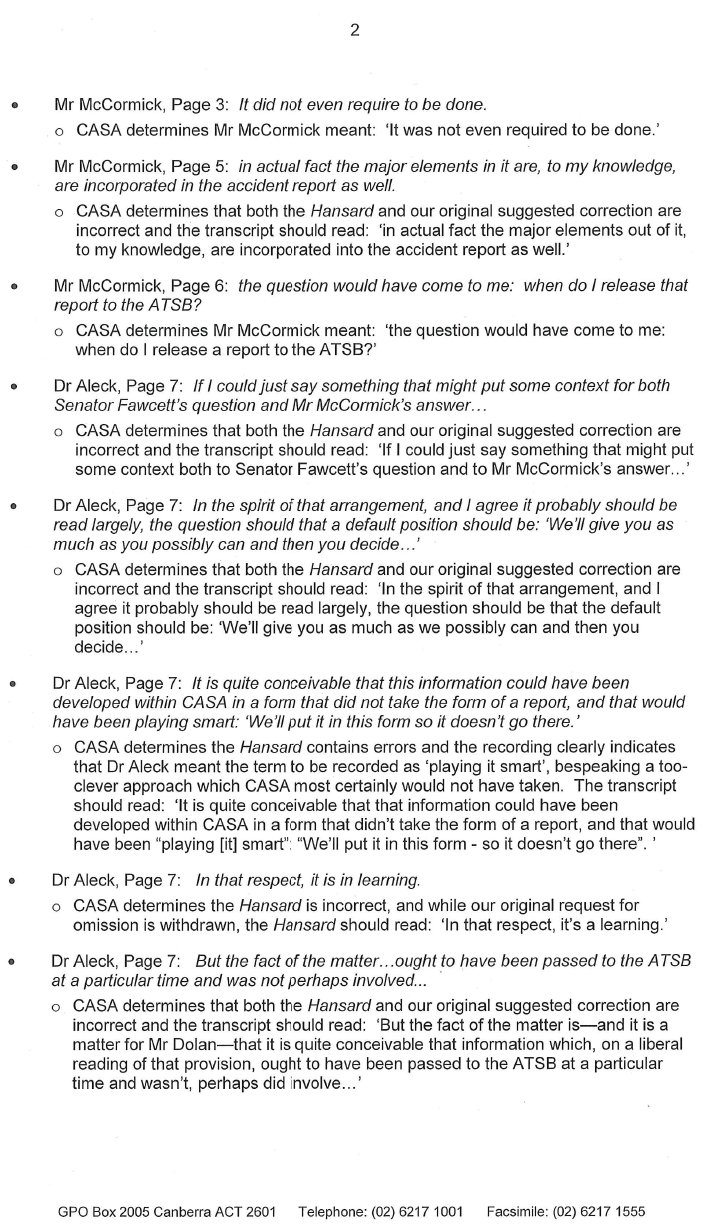 ---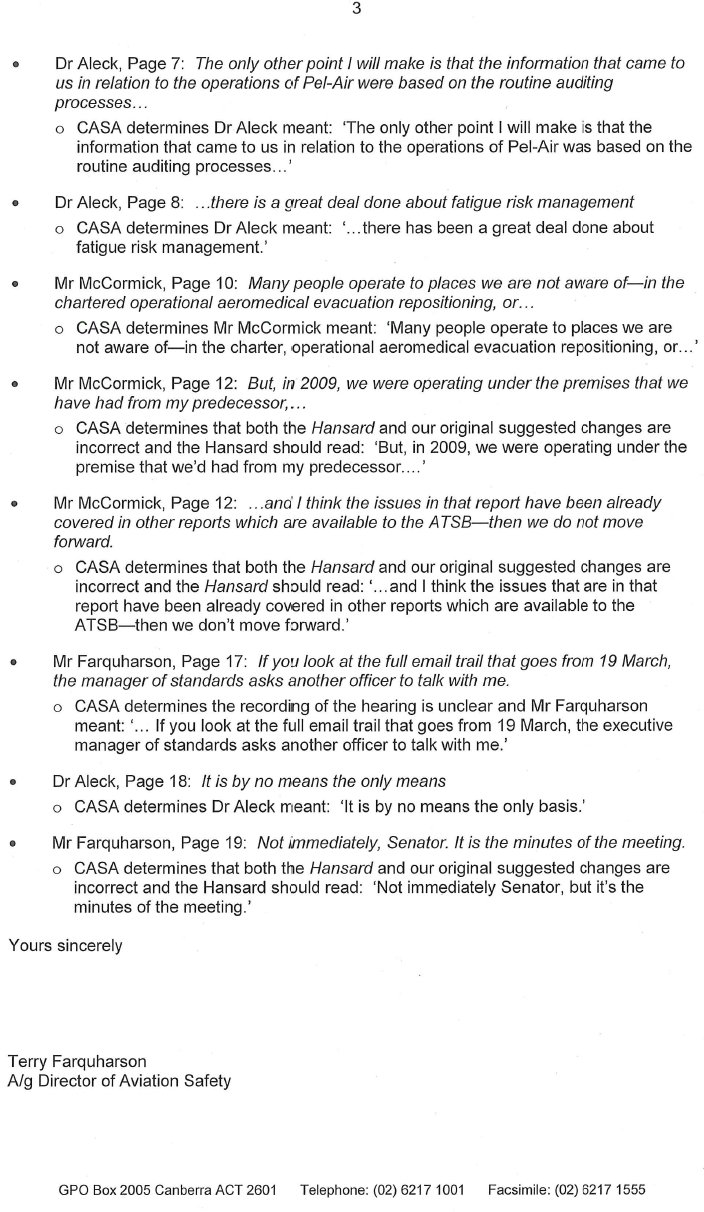 ---
Now although this bizarre OTT correspondence was signed by the former Golden West mafia boss, it becomes quite obvious that this was originally drafted by the resident Iron Ring King-pin and narcissistic Psychopath Dr A. - UDB...

---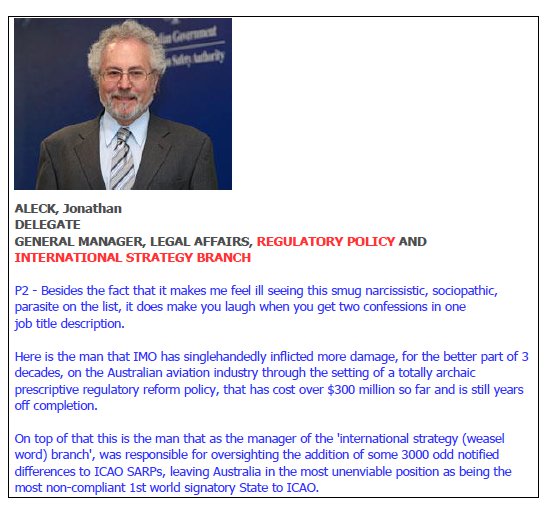 MTF...P2

P7 : (butting in) - Gold star; choc frog and a Tim Tam P2 - nailed down rock solid.